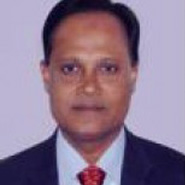 M A Rashid
Joint Director & Registrar of Trade Unions
Ministry of Labour & Employment
Mr. M A Rashid, currently working as Joint Director & Register of Trade Unions, Ministry of Labour & Employment, Government Republic of Bangladesh.
Previously worked as Deputy Director (Communication, Information & Audio-Visual) with South Asian Association for Regional Cooperation (SAARC).
He worked in the Industrial Relations Institute (IRI) as a Principal under the department of labor, Ministry of Labor & Employment and Audio-Visual Officer. I have 22 years of service at my credit under this organization and for Bangladesh Television as Programme Producer & Floor Manager of News department. As the principal of the Training Institute my main area of work was to lead and plan-programme of various training course as like as workers education training courses with labour laws, Industrial training courses, Family welfare training courses and reproductive health & Gender issues, HIV/AIDS and to deliver lecture to the trainees with AV Aids. He was responsible for prepare and develop Audio-Visual training materials (i.e. films, videos, slides, flip-charts etc) and handle modern, sophisticated audio-visual equipment and multimedia projector. He has successfully completed the APSDEP/ILO/JAPAN Fellowship Training Course on the Development and Management of Media Resource Centre/Audio-Visual unit. He has trained from Bangladesh National Broadcasting Academy on Television Programme Production & News production course and successfully completed the National Institute of Mass Communication's training on Art of Presentation of Radio programmes and News Broadcasting. Trained from Bangladesh Public Administration Training Centre (BPATC) Savar, Dhaka on Training of Trainers (TOT) course. Programme conducting and news broadcasting from Radio Bangladesh for the last 20 years and associated with The Adventist World Radio-Asia since 05 years as an announcer and news broadcaster. To conduct all the opening and closing sessions of the training sessions of all the training courses, workshops, seminars, symposiums organized by ILO/M.O Labor/IRI. He is the Lyrist of Bangladesh Television and Radio Bangladesh.