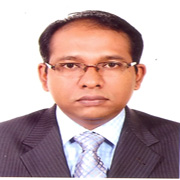 Iqbal Anwarul Islam
Head of Procurement at Avery Dennison Bangladesh
A Supply Chain Leader with invaluable knowledge of Procurement, logistics & Supply Chain Planning. Committed to identify and implement continuous improvement in Supply Chain & Procurement Management practices in home & abroad.
Mr. Iqbal Anwarul Islam currently working as Head of Procurement in Avery Dennison Bangladesh (A US Based Multinational & Fortune 500 Company). Previously served in various Supply Chain departments for two large local conglomerates named SQUARE & BEXIMCO.
He earned his Masters degree in Economics & Business Administration from Shahjalal University of Science & Technology & from Dhaka University.
He is also the Advance Certified Professional in International Purchasing & Supply Chain Management from ITC, Geneva.
He is the current Vice President of Supply Chain Alumni Society (SAS).
He is the well known Supply Chain practitioner in Bangladesh who already conducted more than 100 training workshops in DCCI Business Institute. "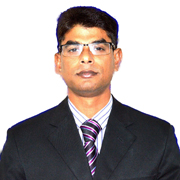 Md Murshidul Azad
Major at Bangladesh Army
Major Md Murshidul Azad is a passionate learner in the domain of business studies. Besides having professional acumen in military service, he explores different disciplines of business studies. He is an MBA from South-East University. He has earned his Master in Science (Technical) from Bangladesh National University. He has successfully obtained International Diploma in Supply Chain Management from ITC, Geneva. He conducts regular workshop on various business and organizational issues in DCCI as Guest Resource Person.
Azad has reckonable knowledge on Supply Chain Management. He has unique presentation skills with variant styles. He is an excellent orator and stylist composer of contemporary business issues. He provides training on Soft Skills. He imparts exclusive training on Business Communication, Teambuilding and Productivity, Corporate Culture, Organizational Citizenship, Professional Competence, Time and stress management, Recruitment Process, Leadership and Management, Customer Service, Material and Transportation Management, Office Management, Interpersonal Communication Skills, Business Etiquettes, Front Desk behavior, Procurement, Contract Management, Change Management, Conflict Management, Employee Motivation and Performance Appraisal, Art of Negotiation and English for Business.