Md. Azhar Ali Miah
Former Executive Vice President at Bank Asia Ltd.
Mr. Azhar has more than 34 years of diversified experience in banking profession. He worked as the Executive Vice President, Bank Asia Limited, Corporate Office, Dhaka. He has retired from the services of the Bank in 2011. Prior to joining Bank Asia Limited, he worked at Agrani Bank in various capacities, particularly, as the Manager of Authorised Dealer (AD) Branches, Head of Foreign Exchange Department/Trade Finance Department of Corporate Branches, Dhaka and Assistant General Manager, International Division, Head Office, Dhaka. He attended different training courses/workshops on Documentary Credit Operation/International Trade at home and in abroad.
He has earned reputation as a successful trainer in the banking arena. As a trainer, he has been conducting training programs and workshops at Bdjobs Training, DCCI Business Institute (DBI), for long, in addition to Training Institutes of different Banks including BIBM on Trade Finance, UCPDC and Other Banking Subjects.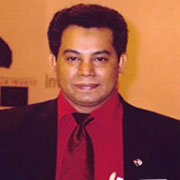 Md. Arif Khan
Professional Consultant & Director of FMS Group at Sullivan Consulting and Learning services
Md. Arif Khan is a professional Consultant (Business, Learning & Career) of Sullivan Consulting and Learning services and Director of FMS Group (Supply Chain, Commercial& Marketing).
He has 22years of real life working experience in different International and Local Corporate organization, UN organization and Educational Institutes. His expertise areas are on Supply Chain Management, Import-Export Management, International Trade and Business, Entrepreneurship Development, Business Development, Marketing Management, Regulatory and Corporate Affairs, Training Management, Career Management, Cross Cultural Management .
Early 90's he had started his career with Navana Industries Ltd. as Executive (Import-Export-Industries Division), Mr. Khan also worked at Apex-Adelchi Footwear Ltd., as Commercial Manager(Import-Export-Industries Division) ,at Integra Communications Ltd., as Head of Supply Chain and Corporate Affairs, at UNDP as Specialist(Marketing &Business Development), at AMS Group as CEO (Supply Chain, Commercial, Marketing),at INTI International University-Malaysia as Senior Faculty (Business& Marketing), at Brac as Faculty Coordinator (Business &Enterprises).
Mr. Khan is a certified Trainer of WTO/UNCTAD/ITC -Switzerland and CIPS-UK on Supply Chain Management. Mr. Khan has earned his postgraduate degrees on M.Com (Management),PGD(Industrial Management),MBA(Marketing & International Business),International .Diploma (Purchasing and Supply Chain Management ),ITC-Switzerland. Mr. Khan is senior Trainer of DCCI Business Institute on Supply Chain Management since 2006. He is also conducting training in leading Training organizations and Institutes like Prothom Alo jobs and to others. He was awarded as Top teaching award while worked in a cross cultural environment at INTI International University –Malaysia. Mr. Khan has also conducted and facilitated several Trainings, Workshops, Seminars and Trade Fairs while worked at UNDP, INTI and BRAC.
Mr. Khan has attended and completed successfully several Trainings, Trade Fairs, Workshop and Seminars in home and abroad successfully.
During his work tenure he has travelled many countries and gathered practical knowledge on individual and Business Culture of diverse group of people, organization and country. He has worked with many top successful business entrepreneurs and leaders in Bangladesh and abroad.