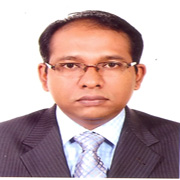 Iqbal Anwarul Islam
Manager, Procurement & Supply Chain at Paxar Bangladesh Ltd.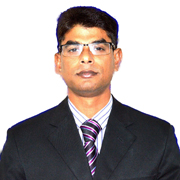 Md Murshidul Azad
Major at Bangladesh Army
Major Md Murshidul Azad is a passionate learner in the domain of business studies. Besides having professional acumen in military service, he explores different disciplines of business studies. He is an MBA from South-East University. He has earned his Master in Science (Technical) from Bangladesh National University. He has successfully obtained International Diploma in Supply Chain Management from ITC, Geneva. He conducts regular workshop on various business and organizational issues in DCCI as Guest Resource Person.
Azad has reckonable knowledge on Supply Chain Management. He has unique presentation skills with variant styles. He is an excellent orator and stylist composer of contemporary business issues. He provides training on Soft Skills. He imparts exclusive training on Business Communication, Teambuilding and Productivity, Corporate Culture, Organizational Citizenship, Professional Competence, Time and stress management, Recruitment Process, Leadership and Management, Customer Service, Material and Transportation Management, Office Management, Interpersonal Communication Skills, Business Etiquettes, Front Desk behavior, Procurement, Contract Management, Change Management, Conflict Management, Employee Motivation and Performance Appraisal, Art of Negotiation and English for Business.