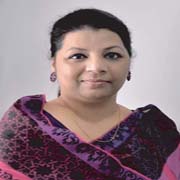 Dilruba Sharmin Khan
Professional Trainer at -
Ms. Dilruba Sharmin Khan is one of the renowned HR Professionals of Bangladesh with over 19 years of experience in the HR field. She is a Human Resources Practitioner with more than a decade experience in HR Policies, Recruitment, Training & Development, Benefit and Compensation, Employee Relations, Industrial Relations, HRIS. She has received several trainings both home and abroad. She started her career as HR Development Manager in DHL Express, International Air Freight Company in 1997. After that, she worked in action aid Bangladesh, International Donor Agency as Organizational Development Co-coordinator. She also played the role as Plant Human Resources Manager - Nov 19, 2003 - Dec 10, 2008, Sanofi-Aventis, one of the largest Pharmaceutical based MNC.
She worked for United Commercial Bank as their Head of Human Resources Development. Being there, she has reengineered HRD practicing pattern and introducing most modern approach of learning & Acting as Key Agent of Change Management. She has served as Head of Human Resources, Administration and Internal Communication at BRAC IT services Limited – a BRAC Bank Company for almost three years. Currently she is holding the position of General Manager, Group HR at DBL Group – one of the fastest growing groups of Bangladesh.
She was the Joint Secretary of Bangladesh Society for Human Resources Management (BSHRM) and a life time member of BSHRM.
She is well known as ELP (Experiential Learning Program) based Trainer on Soft Skills topics for more than a decade. She takes classes at DCCI, MCCI, BEF, BSHRM, 3-D Learning, BDJOBS.COM, Prothom Alo, ACCA, etc regularly.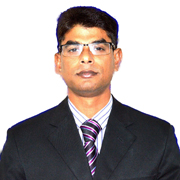 Md Murshidul Azad
Major at Bangladesh Army
Major Md Murshidul Azad is a passionate learner in the domain of business studies. Besides having professional acumen in military service, he explores different disciplines of business studies. He is an MBA from South-East University. He has earned his Master in Science (Technical) from Bangladesh National University. He has successfully obtained International Diploma in Supply Chain Management from ITC, Geneva. He conducts regular workshop on various business and organizational issues in DCCI as Guest Resource Person.
Azad has reckonable knowledge on Supply Chain Management. He has unique presentation skills with variant styles. He is an excellent orator and stylist composer of contemporary business issues. He provides training on Soft Skills. He imparts exclusive training on Business Communication, Teambuilding and Productivity, Corporate Culture, Organizational Citizenship, Professional Competence, Time and stress management, Recruitment Process, Leadership and Management, Customer Service, Material and Transportation Management, Office Management, Interpersonal Communication Skills, Business Etiquettes, Front Desk behavior, Procurement, Contract Management, Change Management, Conflict Management, Employee Motivation and Performance Appraisal, Art of Negotiation and English for Business.