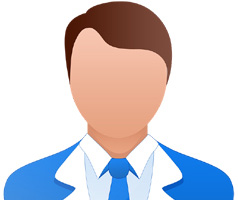 M A MANNAN
CEO at Searchlite Management & Leadership Consulting
M A Mannan is the founder and CEO of Searchlite Management & Leadership
Consulting, a sister concern of Searchlite Communications Ltd. He is a corporate
trainer & coach, apart from being a distinguished HR professional for 25 years in the corporate world including FedEx GSP Bangladesh. A motivational speaker and stress management expert, he is a FedEx certified management trainer.

Mannan has delivered a wide range of trainings: both soft skills & hard skills, and other interventions to multiple organizations & individuals. The practical approach of his
training sessions ensures maximum return on investment (ROI) for participants and
organizations. Participants describe his facilitation as inspiring, outstanding and
engaging. He is very much knowledgeable with the trainings on Leadership, Team Building &
Teamwork, Stress Awareness & Management, Conflict Management, Customer Service Excellence, Time Management, Time & Stress Management, Navigating Right Attitude & Habit for Superior Performance, Problem Solving & Decision Making, Salesmanship, Basics of HRM, Strategic HRM, etc.

One of his major strengths is the ability to impart the knowledge & skills to the executive
management & professionals on how to tame & alleviate their stress in corporate life
and increase productivity. He is driven by a mission in life which aims to provide better
understanding to his participants enabling them to focus better and achieve the
results they seek.

Mannan has completed Master of Business Administration, with specialization in HR
and management from Dhaka University.
Mannan appears on TV frequently as an expert in the field of HR management &
leadership. He has been featured in The Daily Star, Samakal & Sharebiz. He writes
frequently, many of his articles in the field of human capital & leadership have
published in the Daily Star, Independent and HR magazines.

Mannan is also the Convener, Training & Education Committee of Bangladesh Society
for Human Resources Management (BSHRM) apart from being a Fellow & Executive
Committee member. He is also the founder president for Dhaka University Human
Resources Professionals (DUHRP).